How to employ a foreigner in Poland?
We will help to employ a foreign worker from the third countries (Russia, Belarus, the USA, India, Nigeria, Pakistan, etc.) in your Polish company. We will help to obtain required work permit for your company in Poland and a foreign employee which gives right to legally live and work in Poland.
Our specialists will help and prepare all documents and work permits in order to live and work in Poland legally. To employ a foreigner in a Polish company, we will need the following documents from you:
Your Polish company's documents;
Passport copy of a prospective foreign employee;
Prospective foreign employee's copy of visa, issued by Poland/another Schengen country or permit to live in Poland;
Future foreign worker's education document;
Notes about a future foreign worker's work experience;
An employer's signed statement containing  information about the job requirements.
The Process of Obtaining a Work Permit in Poland:
An employer provides application for obtaining a work permit (application must be submitted at least 30 days before planning to recruit);
This application will be examined by Voivod (considering the workplace);
A permit to work will be issued for a maximal period of  3 years (Voivod, examining the request, by law must find out  whether there was no possibility to recruit a pole for this job – if there are no candidates, the type of work requires to recruit nonresident alien and so on).
The process of  obtaining a  Polish work permit takes about 1 months. A stamp duty makes from 50 up to 200 zl (depends on the employment period).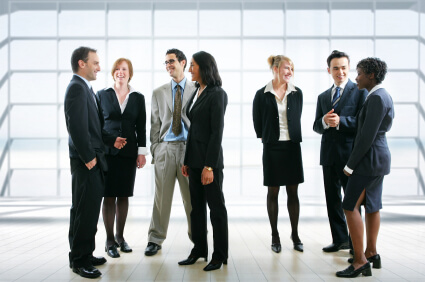 Employing a foreign worker on a Blue Card base
Requirements to apply for a blue card:
the employer must obligate to hire a foreigner for at least one year;
employee has to have a document proving that the he meets the conditions of the regulated profession, or a document confirming the high professional qualification.
In cases when an alien is matching Poland labor market needs – the process might be easier for the applicant.
Document examination process takes around 2 months.
Have a question? Feel free to Contact with us
Contact Now