Legal Assistance and Legal Services in Poland
We provide the highest quality tax consulting and legal services in country Poland. As we work in several narrow fields, we can suggest quick decisions that are checked in practice.
The main areas of our work:
Polish companies and businesses: purchase and sale in Poland;
Polish Company's Audit and accounting services;
Tax consultancy in Poland;
Preparation of documentation for various authorities for obtaining certificates, licenses and assistance;
Preparation of complaints, claims and other documents;
Polish company's internal documents: internal work rules, job description, magazines, order projects, employment contracts, collective agreements, documents on authorized capital increase, financial liability contracts and so on;
Preparation of contracts: on loans, buying/selling, renting, representation, equipment, copyright, labour and others;
Debt recovery in Poland. Prompt evaluation the situation and proper preparation of the actions plan, debt recovery (in Poland) from debtors.
Specialists of Excellent Reputation
Our specialists have an excellent reputation in matters with state agencies. According to the situation, we can offer accounting solutions, prepare a tax return documents and provide other legal and tax consulting services. We represent clients in tax authorities, provide services of registration in the taxpayer and VAT registry. What is more, we acquaint clients with the tax-saving opportunities that play a very important role nowadays. If desired, we can help to set up representative offices, subsidiaries. We advise and assist in drafting of contracts. We as reliable legal service in Poland always strive for mutually beneficial partnership.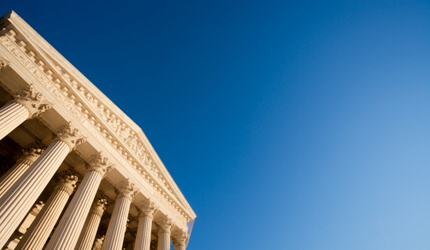 Poland takes a very convenient and advantageous territorial position for business, especially if you're engaged in logistics – the borders with the Kaliningrad Region of the Russian Federation, Belarus, Ukraine and the EU countries like Lithuania, Germany, Slovakia, the Czech Republic as well as favorable access to the Scandinavian countries via the Baltic Sea. According to the latest figures of the business environment, to live and run a business in Poland is quite comfortable, because of the flexibility of national legislation. The national economy is steadily growing and developing despite internal market turn to West. Therefore, possible immigration to this country on the basis of the business will allow You to start new relationships and cooperation with the partners from other EU countries. All in all, there are thousands business opportunities in Poland.
Our international enterprise with a network of branches operating in a several EU countries offer a wide range of legal services that includes setting up, expansion and management of any business in Poland (e.g., formation and new company, registration, assistance in acquiring of ready made business as well as provision of market researches on a specific business industry and etc.), also the business immigration services (preparation of all the necessary documents to obtain or extend a residence permit on the basis of company registration on purpose to live, work and thus freely move throughout the Schengen territory, foreigner employment services including them into Your company, and etc.).
Representation of the client
As representatives of clients, our consultants and lawyers perform various functions. We seek a result advantageous to the client but we deal honestly with others. Our professional workers conduct bargain according to the requirements of the law, both in professional service to clients and in the lawyer's business and personal affairs.
Polish immigration consultants
We maintain communication with a client concerning the representation and of course we keep in confidence information relating to representation of a client. Our consultants quickly solving problems, resulting from the collection or sending of goods to the Customs, as well as to the courts, disputes and elsewhere. We have our own multi-language translators, so we can communicate and solve confronting problems quickly and competently. Our professionals have possibility to check the status of business partners and the offered agreements, protect your interests and business. We provide a client with an informed understanding of the rights, obligations, possibilities and explain their practical implications. And of course we will help to make negotiations procedures the most effective. So if you want to secure yourself and find mutually beneficial solutions, do not hesitate to contact us, we will help you to achieve your goals successfully.
Have a question? Feel free to Contact with us
Contact Now