Литовские посольства за рубежом:
Tramadol Online Illinois Ireland, Dublin; Argentina, Buenos Aires; Armenia, Yerevan; Austria, Vienna; Azerbaijan, Baku; Belarus: Grodno and Minsk; Belgium, Brussels; Bulgaria, Sofia; Czech Republic, Prague; Denmark, Copenhagen; Egypt, Cairo; Tallinn, Estonia; Greece, Athens; Georgia, Tbilisi; India, New Delhi; Spain: Madrid and Valencia; Italy, Rome; Israel, Tel Aviv; Japan, Tokyo; United Kingdom, London; United States of America: Chicago, New York и Washington; Canada, Ottawa; Kazakhstan, Alma-Ata; China, Beijing; Latvia, Riga; Poland: Warsaw и Sejny; Moldova, Chisinau; Netherlands, Hague; Norway, Oslo; Portugal, Lisbon; France, Paris; Romania, Bucharest; Russia: Kaliningrad, Moscow, St. Petersburg и Sovetsk; Finland, Helsinki; Sweden, Stockholm; Switzerland, Geneva; Turkey, Ankara; Ukraine, Kiev; Vatican, Rome; Hungary, Budapest; Germany: Berlin и Bonn.
http://bulbinteriors.com/tag/fit-out-refurbishment/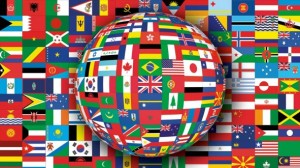 Визовые отделы Венгрии, представляющие Литву:
follow Bosnia and Herzegovina, Sarajevo; Indonesia, Jakarta; Iran, Teheran; Cuba, Havana; Macedonia, Skopje; Pakistan,Islamabad; South African Republic, Pretoria; Saudi Arabia, Riyadh; Serbia, Belgrade; Taiwan, Taipei.
Визовые отделы Словении, представляющие Литву:
here Montenegro, Podgorica.
Визовые отделы Дании, представляющие Литву:
click here Vietnam, Hanoi.
Визовые отделы Австрии, представляющие Литву:
http://origyn.co.uk/wp-json/oembed/1.0/embed?url=http://origyn.co.uk/blog/getting-rid-of-anxiety-question-and-answer/ Philippines, Manila; Columbia, Bogota; Lebanon, Beirut; Syria, Damask.
Визовые отделы Германии, представляющие Литву:
http://pipingatforres.com/faq-championships-days-entertainment-timing/ Algeria, Algiers; Jordan, Amman; Maroc, Rabat; Peru, Lima; Thailand, Bangkok; Tunisia, Tunis.
Визовые отделы Бельгии, представляющие Литву:
go to site Burundi, Bujumbura; Congo, Kinshasa; Nigeria, Abuja; Rwanda, Kigali.