Lithuania Residence Permit by investment
If you are looking for a fast and secure immigration to Lithuania, then option by investing into an already running business is the best way you can find on the market.
Probably you've heard that nowadays there are lot of rejections for visa and residence permit (not only in Lithuania but in all European countries including Poland, Sweden, Slovakia, Germany etc.).
Main reasons for visa or residence permit rejection
Incorrectly prepared documents for Immigration application.
Applicant at the interview can't justify the terms of the intended purpose of the stay in Lithuania. That means that person does not know nothing about what kind of business he is planning to do, where will be his office, who are his business clients or partners, does his company have bank account, does company have accountant who prepares and sends monthly company reports to State Institutions and etc. In other words – applicant has only newly registered company in Lithuania and that's it he knows about business and Lithuania.
Poor Business activities and incomes which are not enough to maintain the company, pay taxes, salaries for company employees (as you know company should have o have at least Lithuanian 2 workers).
Why should you buy already running business?
You will get an already running company which is active for two, five or even ten years old. There will be employees, real office, real income, real profit, real bank account, real customers you will get monthly salary and annual dividends.
Moreover, you and your family members will get residence permit in 1-2 months after application with no additional questions about your business. You do not need to wait 6 months to show active company's bank account cause it's already active for years. Residence permit is issued for 2 years (after 2 years card should be renewed).
Bigger company you will purchase – bigger profit and salary you will get. Normally return on investment (ROI) is 3-5 years. What means that you and your family will use residence permit cards and within 3-5 years you get back your investments.
Once you buy a running business later you don't need to invest more cause company already generates incomes which covers all expenses.
To apply for residence permit is enough to purchase 33% of the business company. Usually cost of the company or a part of the company, which is good for immigration purposes starts from 30'000,- Eur. It can be small restaurant or car cleaning company. In this case you should work yourself every day in the company, take care of office, workers, clients, advertising and etc.
But if you want to purchase a company and you don't want to bother with company problems, then you should purchase a bigger company. This kind of company price starts from 100'000,- Euro. In this case you will get more reputable and more profitable company where you don't need work every day. Usually it is consulting companies or Information Technology companies which are highly valuated by Immigration office.
Pros & Cons about investing
Pros
Maximum success rate. You and your family members will get residence permit in 1-2 months after application. BIZBON consultants takes full responsibility for the company reliability
You will get salary and dividends from the same day you will purchase the company
You don't need to wait 6 months and make active business until you will able to apply for residence permit.
Lifetime residence permit for you and your family members (until you decide to sell company share to somebody else). After 5 years of having temporary residence permit you will get permanent residence permit which is issued for 5 years. And after 10 years of living in Lithuania you will be granted with Lithuanian passport
Already running business. Easy immigration with family in Europe. No delays, no gaps in the process.
Cons
Bigger investment is needed to purchase the business (around 30'000 – 120'000 Euro), than to register a new one (around 5'000 Eur).
If you want to start with investing in business and get residence permit or you have more questions, please don't hesitate to contact us.
BIZBON contact details
tel.: +370 648 70776, e.mail: [email protected],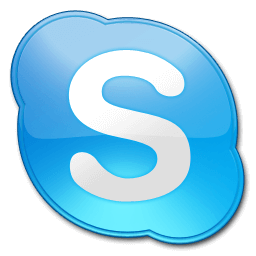 LiveAndWorkInEU
Need professional advice? Leave us a message!
Contact us