Legal consulting services in Lithuania
Today, business would hardly act without professional legal assistance. Companies are facing an increasing number of business challenges globally including more rigorous regulations and enforcement by local authorities in the countries where they operate.
We are a team of qualified lawyers and provide the highest quality legal services and tax consulting services in Lithuania and we are ready to provide legal assistance for entrepreneurs, for business start-ups, small businesses as well as for international business.
As we are among the best lawyers in Lithuania with some specific areas, we can offer fast and effective, practical, proven and cost-effective solutions. We can provide professional legal consulting and tax consulting services not only to Lithuanian, but also to foreign natural and legal persons.  As experienced business lawyers, tax lawyers and immigration lawyers in Lithuania with a practical focus we can help clients meet their challenges and develop commercial solutions.
We invest time to understand the needs and operational nuances of our clients
. We offer commercial business law services in several jurisdictions. BizBon is your business lawyer and one of the leaders among legal service providers in Lithuania. Lithuania is characterized for good business opportunities, the pursuit of excellence and for the goal become the best not only in the Baltic Sea region, but in all the European Union as well.
As geographical centre of an Old Continent Lithuania is aiming to become an important attraction centre for non-residents, international business, business start-ups, and entrepreneurs
. Economic growth during the past few years is the highest among the other countries of the European Union.
In the field of cooperation between business and education Lithuania now ranks in the first position in the EU
. Our country is well known for the high developed IT infrastructure and for the high estimated qualified specialists. We pride for highly expanded bio and laser technologies. In Lithuania, well extended land and sea traffic network and transport services. Many foreign investors need legal services as well as an advice of an experienced tax lawyer and even of an immigration lawyer before they start their business here.
Our international enterprise with a network of branches operating in a several EU countries offer a wide range of legal services that includes setting up, expansion and management of any business in Lithuania
(e.g., formation and new company registration, assistance in acquiring of ready-made business as well as provision of market researches on a specific business industry and etc.), also the
business immigration services
(preparation of all the necessary documents for non-residents to obtain or extend a residence permit on the basis of company registration on purpose to live, work and thus freely move throughout the Schengen territory, foreigner employment services including them into your company, and etc.).
The main areas of our legal assistance for business:
Purchase, sale, interception of companies and businesses;
Company's audit and accounting services; We render mandatory and voluntary audits of annual financial statements of the company or corporation in accordance with IFRS/IAS, as well as other mandatory and optional audit reviews and due Diligence. We also can help you to open a bank account in Lithuania or abroad.
Taxes. Our experiences tax lawyers provide tax consultancy servicesthat comply with the objectives of our clients and ensure tax efficiency for large and small business making their businesses more profitable. Our tax practice group is experienced in an extensive number of tax related issues. We render full scale advice on taxation, analyse existing taxation structures and advise our clients on optimization of taxation, establishment of subsidiaries by local and foreign companies, tax planning, avoidance of double taxation. We provide legal assistance and issue legal opinions on tax consequences and tax optimization while structuring transactions, corporate restructurings, transactions with real property, as well as assist in cross-border transactions;
Preparation of documentationfor various authorities for obtaining certificates, licenses, permits by top lawyers of our company;
Proceedings. Preparation of complaints, claims and other documents;
Company's corporate and internal documents. Corporate issues often demand substantial expertise in other practice areas. We are advising on full spectrum of corporate law issues, from incorporation and business start-upof companies of all legal forms, representative offices or subsidiaries, elaboration of the most appropriate corporate governance structure and general corporate advice, to consulting on M&A transactions and drafting of transaction documents, as well as corporate restructuring. We can also help you to start a new company online and to open a new bank account, to arrange internal rules of work, job descriptions, orders, employment contracts, collective agreements, documents on authorized capital increase, financial liability contracts and other corporate issues relevant for starting a business, registration of a new company etc.
Drafting and negotiation of contracts. Our legal consultantsnegotiate, draft, review and advise on all types of commercial contracts, including goods and services sale and purchase, supply agreements, lease agreements, distribution agreements, agreements on alienation of real property, franchise and license agreements, etc. Whether you need a standard contract or a tailored contract to cover a particular transaction, we will draft it for you and help you to negotiate the best conditions of the transaction or to assess the contractual provisions.
Debt recovery. Prompt evaluation of the debtor situation and proper preparation of the actions plan, debt recovery from debtors.
Migration issues. Our immigration lawyers will help you with an application / prolongation of employment permits, migration registration, executing invitations to foreign nationals and other migration issues. If necessary, we can help you to employ a foreigner. These issues are the most important for non-residents developing international business in several countries.
Business visas. Lithuanian business visas remain to be very popular among foreigners who want to start their business in the Baltic States. We assist our clients in obtaining of a Schengen (Lithuania) business visa. Since we consider this procedure in a responsible manner, the process will take minimum of time. The business visa to Lithuania will let you travelling, setting up business and being in Lithuania and the Schengen zone countries without or with minimum restrictions. We will assume responsibility for EU business visa processing documents. Good knowledge of the Lithuanian law allows us to manage this procedure quickly and in a qualitative manner, so Lithuanian business visa process does not take much time.
Specialists of Excellent Reputation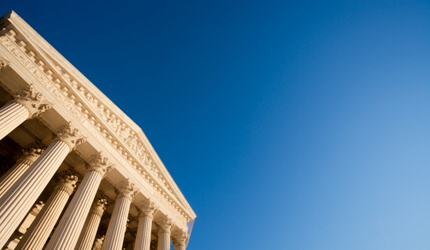 The employees of our company are ranked among top lawyers in Lithuania. Our business and tax lawyers have an excellent reputation in matters with state agencies. According to the situation and needs of our clients, we can offer accounting solutions, prepare tax return documents and provide other legal services and to offer the service of an English speaking lawyers for foreigners in Lithuania. Very often the cost of legal services for small business or for sole entrepreneurs seems high enough and they decide not to address to legal service firms. Our legal service company represents clients in tax authorities, provides services of registration in the taxpayer and VAT registry and provide other legal service at a very favourable price. What is more, we acquaint clients with the tax-saving opportunities that play a very important role nowadays.
Moreover,
BizBon has specialist lawyers dealing with all areas of immigration law covering applications to the Migration department and Lithuanian embassies abroad and applications under work permits, residence permits or other necessary migration documents
. Our immigration lawyers in Lithuania can also advice people who are in the country illegally and who face detention or deportation. In personal immigration matters, we handle marriage applications, applications for family members and visitors, asylum applications and Human Rights based applications. We prepare our clients for the consulate and/ or embassy interview and help with business visas. If desired, our best lawyers can assist in representing our clients in courts or business meetings. We always strive for mutually beneficial partnership.
Need professional advice? Leave us a message!
Contact us